October 1
@
1:00 pm
–
4:00 pm
As part of the statewide Walk in Penn's Woods festivities, FSF invites you to take a walk with us along the new Stony Hollow Trail in Grand Valley, Warren County.
Donated by the Slagter Family in 2022, the Stony Hollow Trail is a 1.7 mile stretch of former railroad grade that has been converted to a trail for non-motorized recreation. The trail connects multiple FSF-conserved properties and fishing access areas along Caldwell Creek, and affords the opportunity to view a variety of wildlife along the way.
We plan to talk the length of the trail out and back, with some scenic stops along the way. The trail is relatively flat, but occasionally uneven, terrain.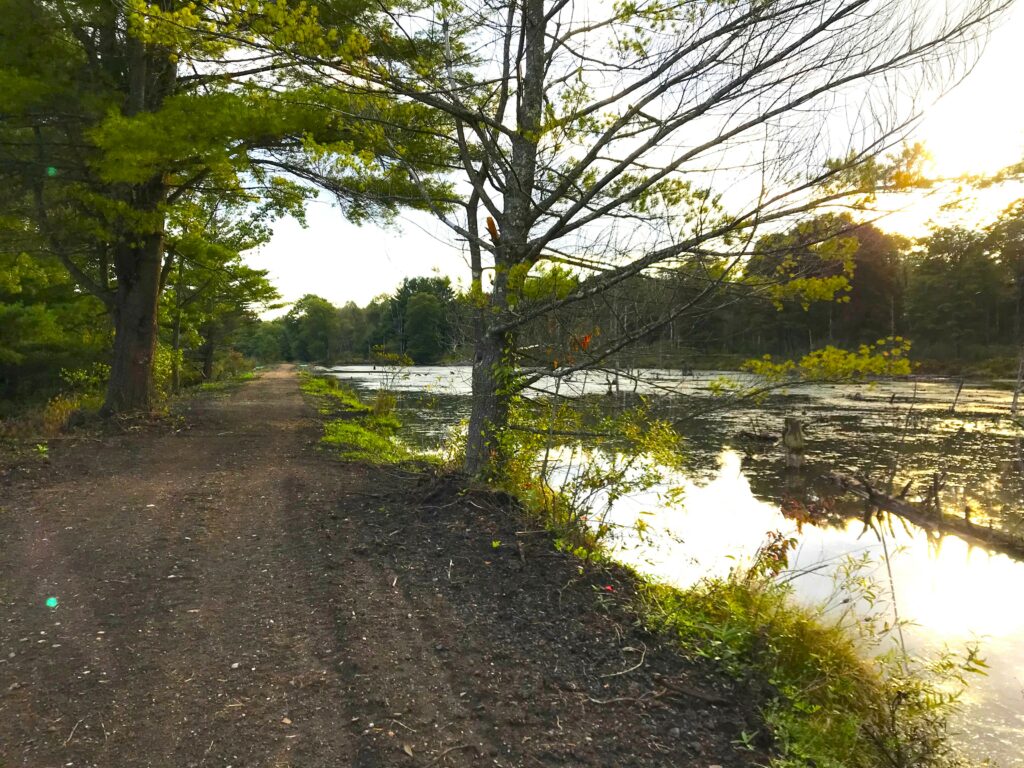 Free
This event is free and open to the public.
Directions:
We will meet at the Fishing Access Parking Area on Dotyville Hill Road (see image and Google Maps link below) and walk to the Stony Hollow Trail from there.