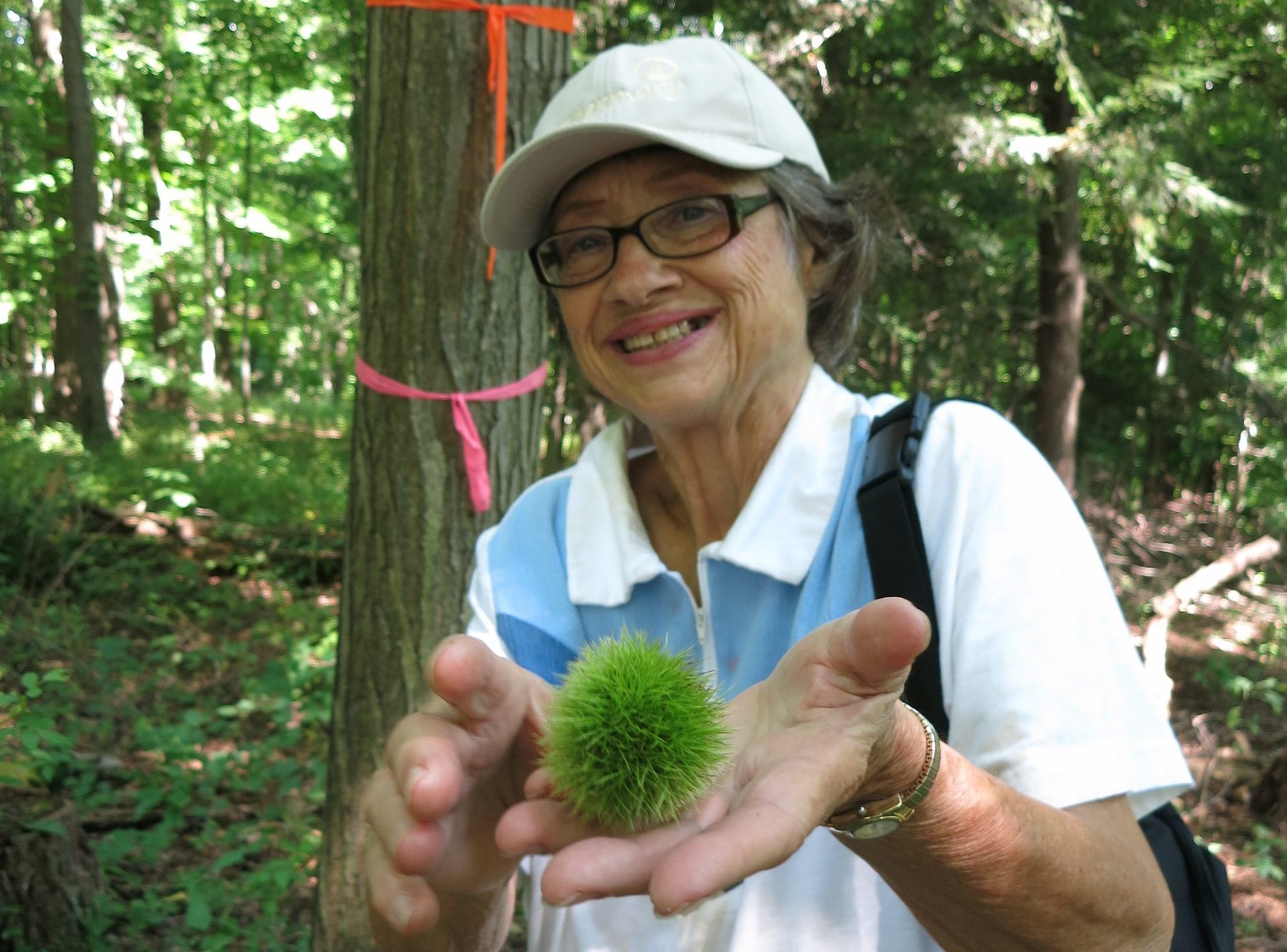 2016/17 Fall/Winter Newsletter
November 27, 2016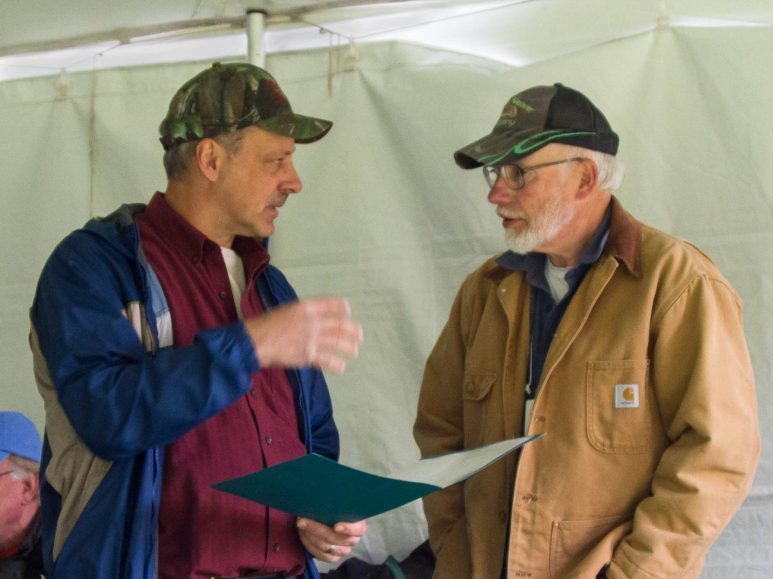 2016 Annual Report
December 31, 2016
A 128-acre woodland in Otter Creek Township, Mercer County, has been permanently protected by the Foundation for Sustainable Forests through a charitable bargain sale.
Bargain-sale donors Jean Engle, Glorianne Leck, Ken Jorgensen, and Pat Tuchscherer were members of the Moxie Cooperative Community, a group founded in 1970 in central Pennsylvania based on shared values of organics, environmental sustainability and human rights. The Moxie Cooperative, having moved to Youngstown, Ohio, purchased the property in 1981 as a woodland retreat under the agreement that it would ultimately be gifted to a nonprofit conservation organization that could carry on their legacy of land stewardship and wildlife habitat preservation.  The charitable bargain sale, in which the land is sold at well below fair market value, was made possible by a private donation of the initial payment.
Under the stewardship of the Foundation for Sustainable Forests (FSF), the land will remain an important part of the local community, staying on the tax rolls and providing jobs through active, sustainable forest management. In keeping with the Moxie Cooperative's principles, the land will not be leased for gas and oil production. This acquisition, the FSF's first in Mercer County, furthers its mission to conserve working lands and promote healthy forests.
Engle, also the co-founder of a native tree-planting nonprofit in Youngstown called Treez Please, has found peace of mind in the donation, stating "I am confident that I am leaving Moxie Woods in great hands towards making these forests full of life and a strong future, but also profitable enough to keep these lands from being developed".
Guy Dunkle, FSF Land Manager, applauds Engle's vision. "It has been a great privilege to get to know these woods and Jean Engle," says Dunkle. "With a history of hard use as a subsistence farm prior to 1981, this land has thrived under her care. The protection of this property gives the Foundation a chance to share its message of sustainable forestry in a new region, and an opportunity to perpetuate the legacy of land stewardship that was begun by Jean and her colleagues".
This land will also be the site of events for the community. In May, the FSF will hold its annual "Loving the Land Through Working Forests" conference at Moxie Woods.  This event features speaking programs, woods walks, horse-logging demonstrations and a picnic lunch.
You can support the protection of Moxie Woods
The Moxie Woods was sold to the Foundation for a significant bargain sale of $60,000.
The first payment on this sale, $25,000, was donated by supporter and Board Member Jane Woods.  Over the next six years, the Foundation for Sustainable Forests will need to raise $35,000 in funds to pay the balance, based upon the following schedule:
In 2018: $15,000
From 2019-2022: $5,000 each year
If you would like to contribute to the Moxie Woods Fund:
Make or pledge a donation of $100 or amount of your choosing directed to "The Moxie Woods Fund"
Make or pledge a donation of a sustainable timber harvest in your woodland.  You can pledge the net sales (after harvest costs) of a small timber stand improvement on your woodlot to support the Moxie Woods acquisition, making sure, of course, that harvest is aligned with sustainable forest management principles!
Please contact John Bartlett or Annie Socci for more information.
One of the donors, Glorianne Leck, pictured on the Moxie property circa 1988