September 16
@
5:30 pm
–
8:00 pm
Your ticket includes dinner and dessert. There will also be a cash-only bar, and a Chance Auction- bring cash to participate and support the FSF!
Whether the event will take place outdoors or indoors is to be determined. Stay tuned for updates
Keynote Presenter: Dr. Steven Latta, PhD
Director of Conservation & Research, National Aviary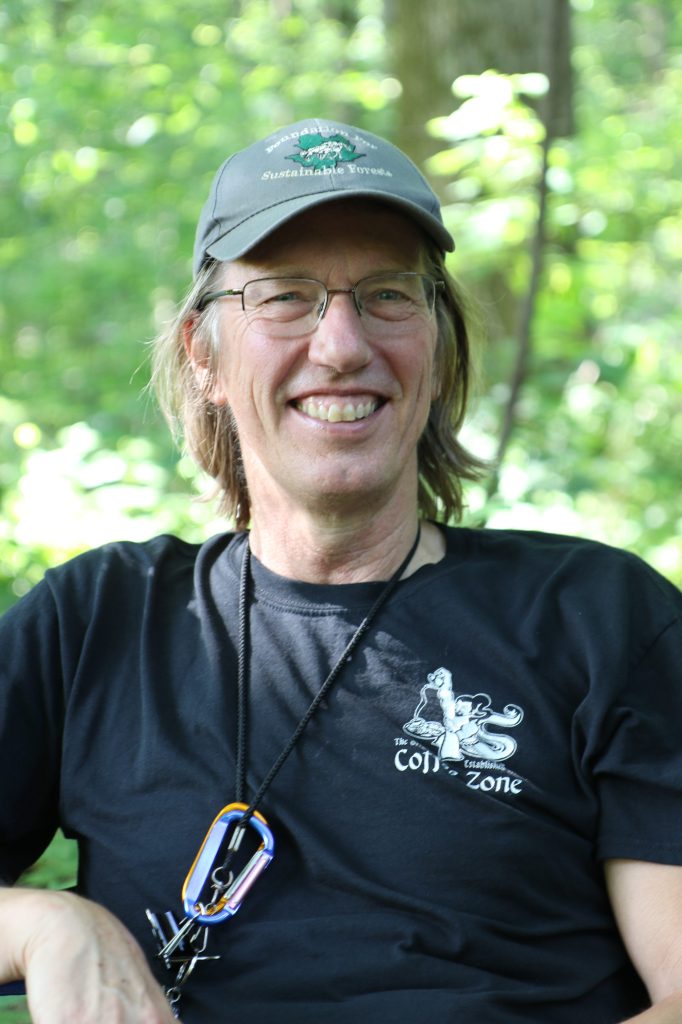 Dr. Steven C. Latta is the Director of Conservation and Field Research at the National Aviary in Pittsburgh. He is currently conducting a study of forest songbirds in uneven-aged forest blocks managed by the Foundation for Sustainable Forests, in addition to his other ongoing research efforts described below. His presentation will span his work with the FSF, as well as his research elsewhere.
A native of Michigan, Dr. Steven Latta was educated at Kalamazoo College (B.A.), University of Michigan (M.S.), and University of Missouri-Columbia (Ph.D. in Avian Ecology). After graduating in 2000, he was a post-doctoral fellow at the University of Missouri-St. Louis where he studied with Dr. Robert Ricklefs the evolution and diversification of avian malaria across Caribbean islands. He then served for four years as the Director of the Latin American Program at Point Reyes Bird Observatory in California, where he developed long-term monitoring programs in many countries, and trained hundreds of locally-based biologists and naturalists in standardized bird monitoring techniques. Dr. Latta joined the National Aviary team in 2006.
Dr. Latta has worked in the Caribbean islands and Latin America for more than 25 years where his research has focused on the winter ecology of migratory birds, and understanding how migrant and resident species respond to natural and anthropogenic changes to their habitat. His other work has focused on the ecology and conservation of threatened endemics, bird use of riparian areas, the value of early-successional and agricultural habitats for birds, and population dynamics in high Andean habitats in Ecuador.
Dr. Latta's current research uses the Louisiana Waterthrush as a model species to study population dynamics and carry-over effects on both the temperate breeding and Neotropical overwintering grounds. He is also evaluating how the degradation of streams leads to population reductions in this riparian-obligate species, with results helping to understand the environmental consequences of important water quality management issues including acid precipitation control, acid mine drainage, and the use of hydraulic fracturing to access natural gas deposits.
Dr. Latta has authored several books on the birds of Hispaniola, has published over 125 articles and book chapters, and continues to dedicate himself to training young biologists in developing countries in field research and monitoring techniques, and educating the general public on the importance of conservation. He also teaches field courses through the University of Pittsburgh where he is an Adjunct Faculty member, and serves on graduate student committees from many universities.
Online registration will open in Summer 2022
Please contact Annie Maloney @ (814) 694-5830 for more information.