"Shared Giving Program" with Allegheny College
September 7, 2012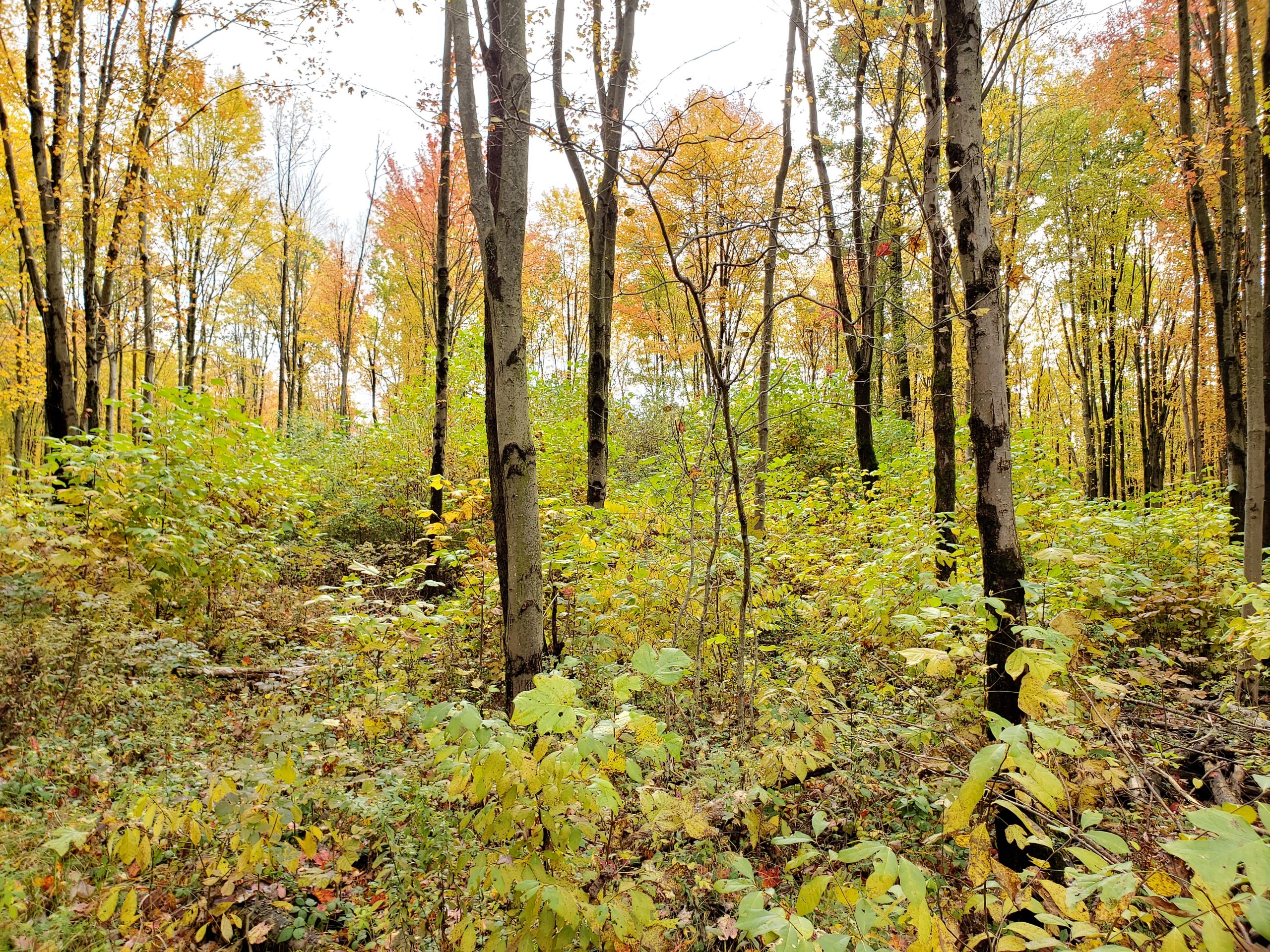 2012 Annual Report
December 31, 2012
SPARTANSBURG, PA — December 10, 2012 — The Foundation for Sustainable Forests has purchased 85 acres of forested land along Caldwell Creek in Southwest Township, Warren County.
The parcel increases the Foundation's footprint along Caldwell Creek, an important and popular Class A trout fishery, to nearly 800 acres. In addition to the recent purchase, the Foundation has committed bequests and/or agreements for approximately 700 acres around the stream.
Ownership of the land by the Foundation ensures it will forever remain forested, free from development and managed to the highest ecological standards, thereby protecting the stream in perpetuity.
"This is exciting to us," said Tom Savko, president of the Caldwell Creek Chapter, Trout Unlimited. "This is a prime trout stream in Northwest Pennsylvania enjoyed by many and an extremely valuable resource that should be protected for future generations. It is exciting to see the Foundation doing that."
Troy Firth, Foundation president, said the Foundation is pleased to be able to further its mission through its work in the Caldwell Creek corridor and protecting the stream.
The Foundation financed the purchase through a loan, with the intention of raising funds in the community and elsewhere to retire the debt.
This is the Foundation's second purchase in Warren County. Last year it obtained 50.7 acres of forestland in Spring Creek Township.
The Foundation's acquisitions in Warren County coincide with and support an emerging initiative of the National Audubon Society to identify, protect and improve management of forests in Western Pennsylvania that are critical for supporting populations of declining species of forest birds.
Based in Spartansburg, the Foundation for Sustainable Forests, a 501 (c) (3) charitable organization, was founded in 2004.
The Foundation achieves its mission through active management of land and by partnering with individuals, other land trusts, and conservation organizations promote working forests managed to the highest standard. The Foundation's long-term relationship with the land ensures the sustainability of the ecosystem and the economies of the local communities we work within.
-30-