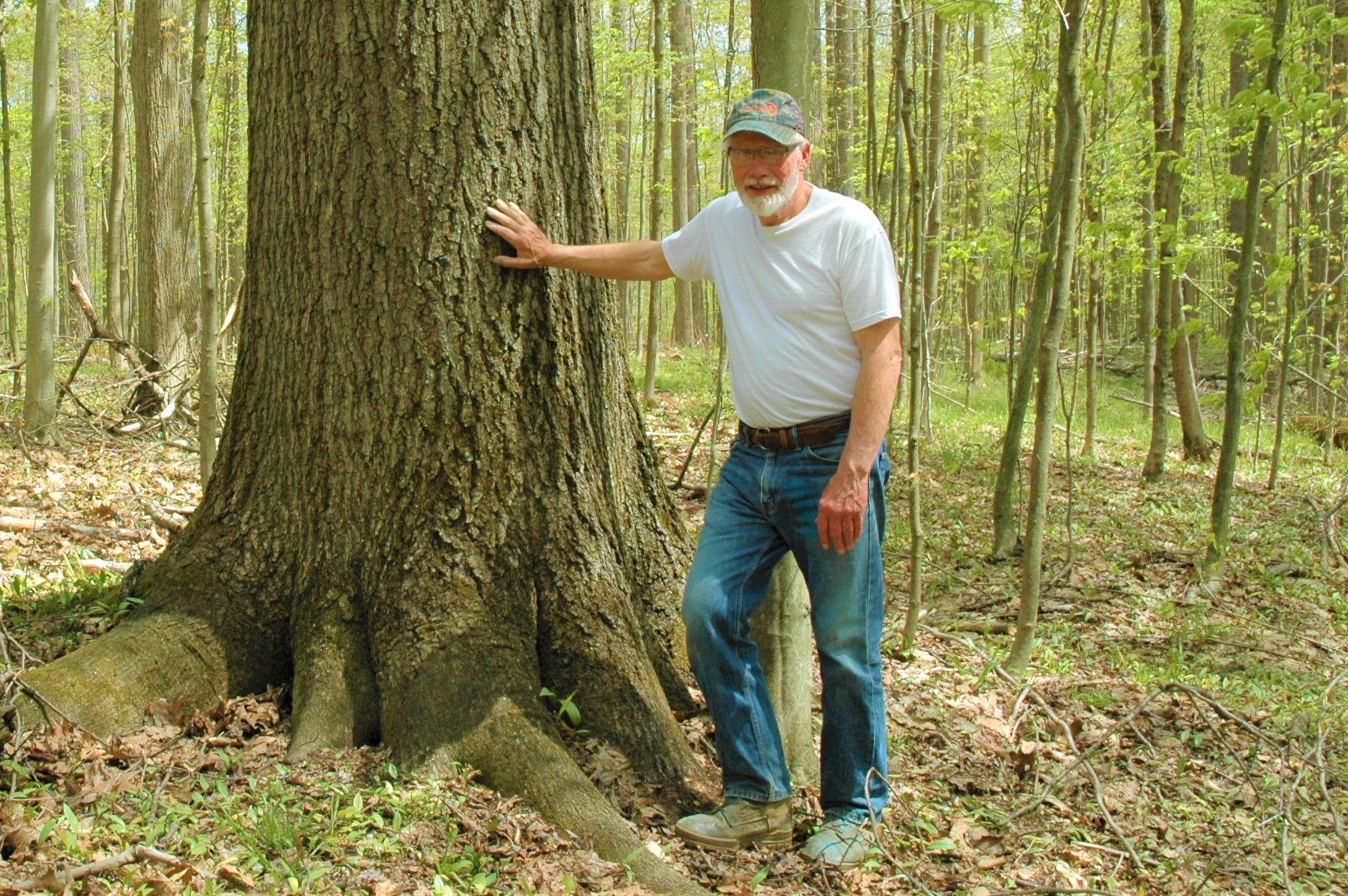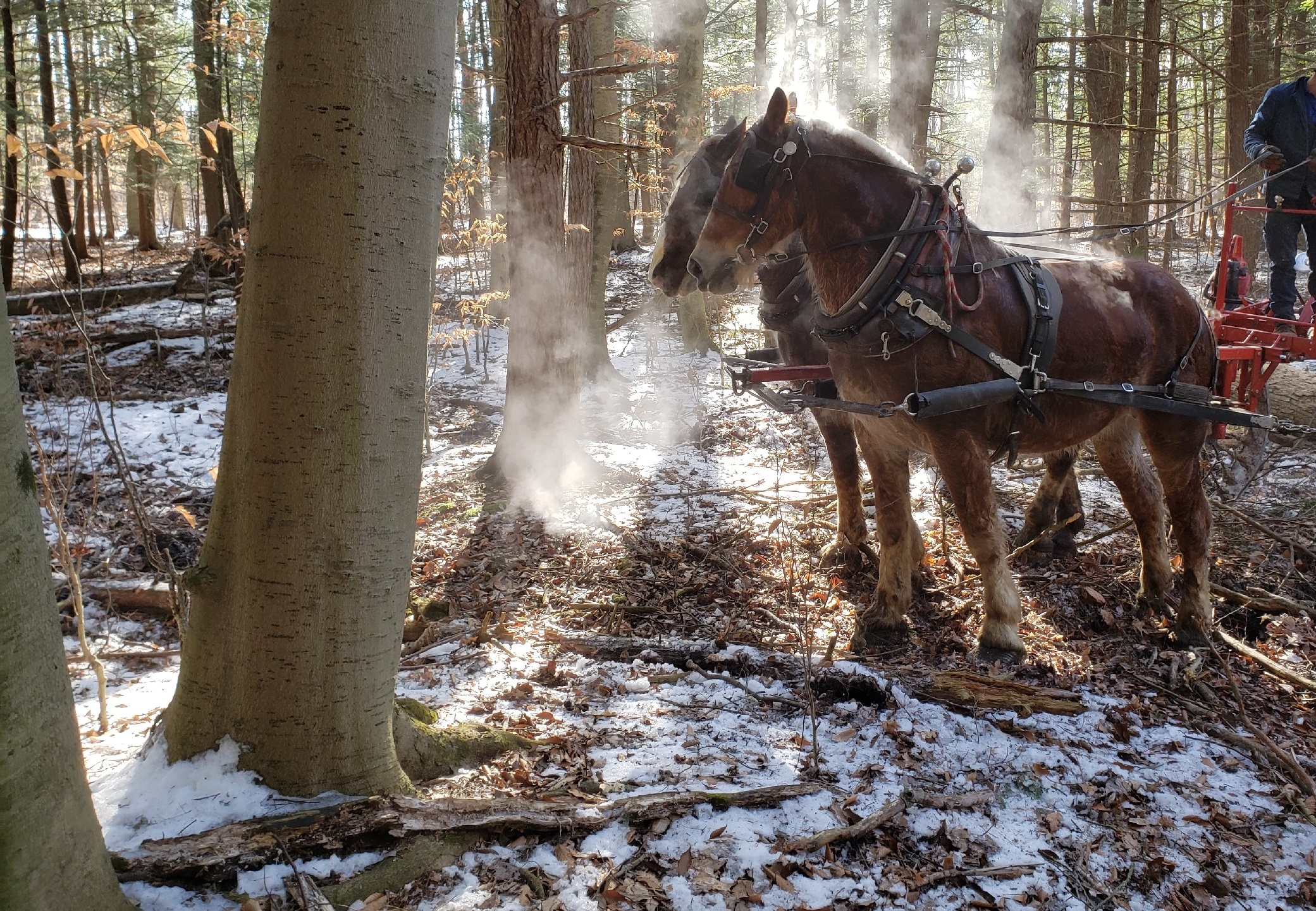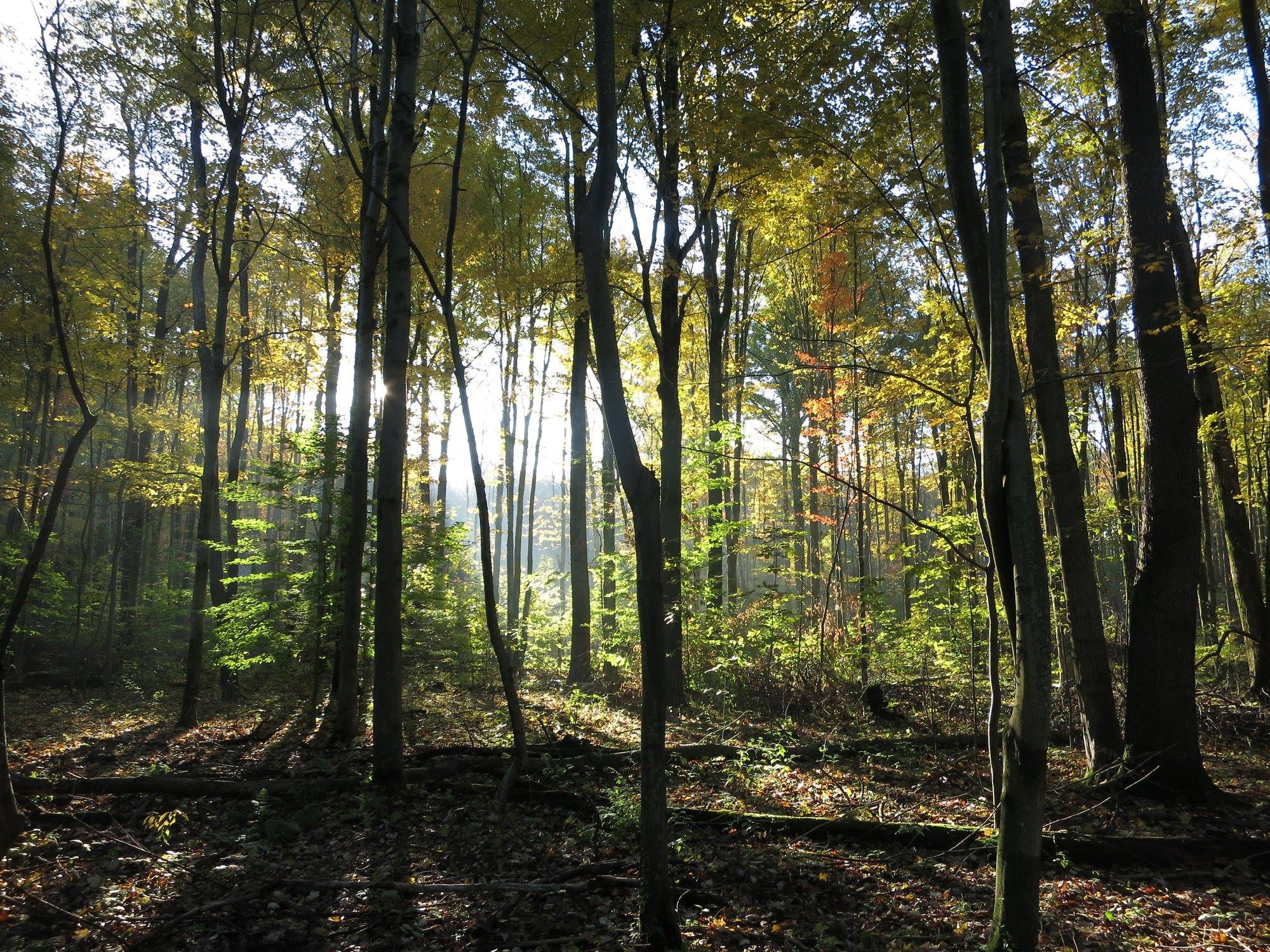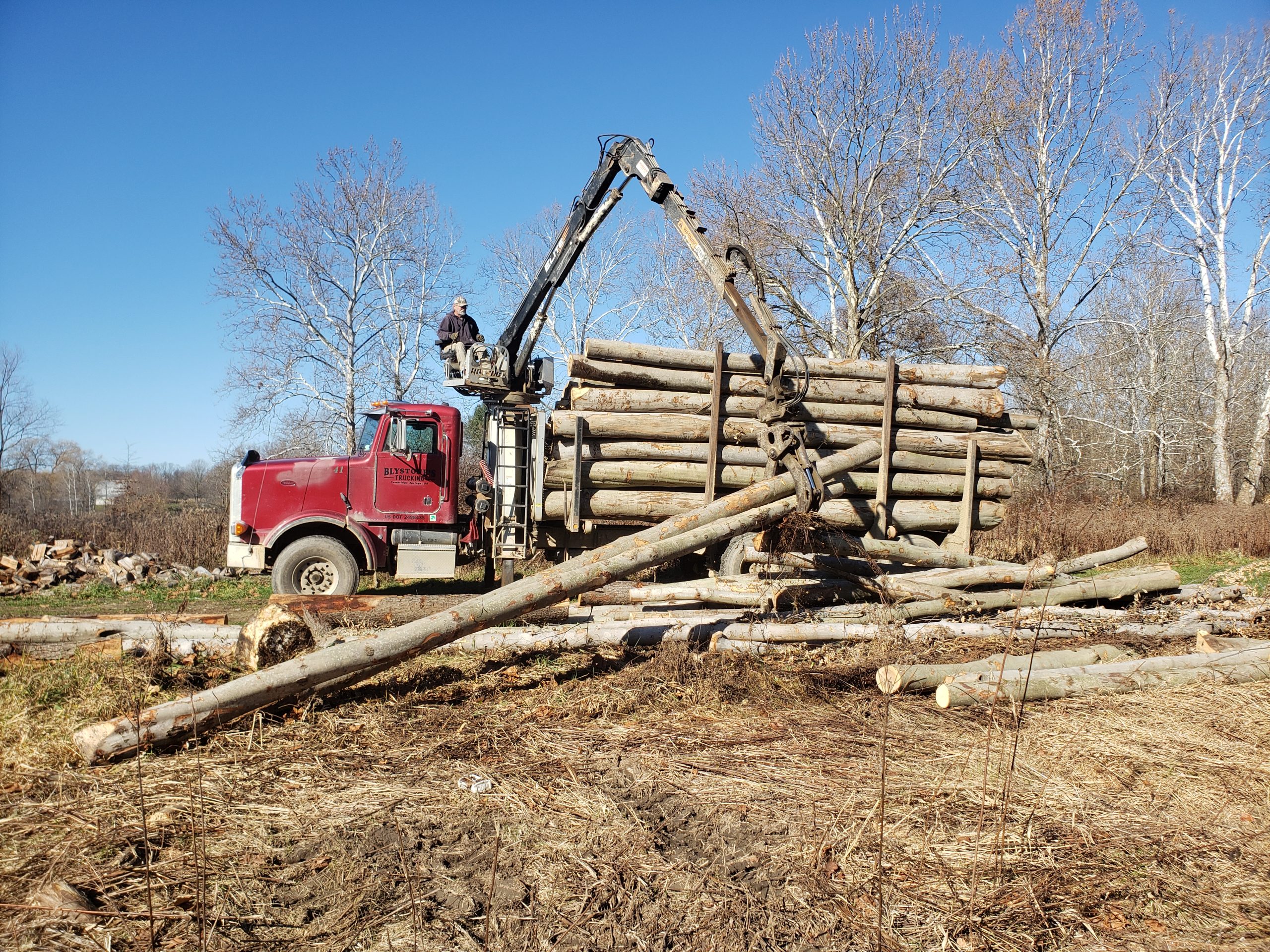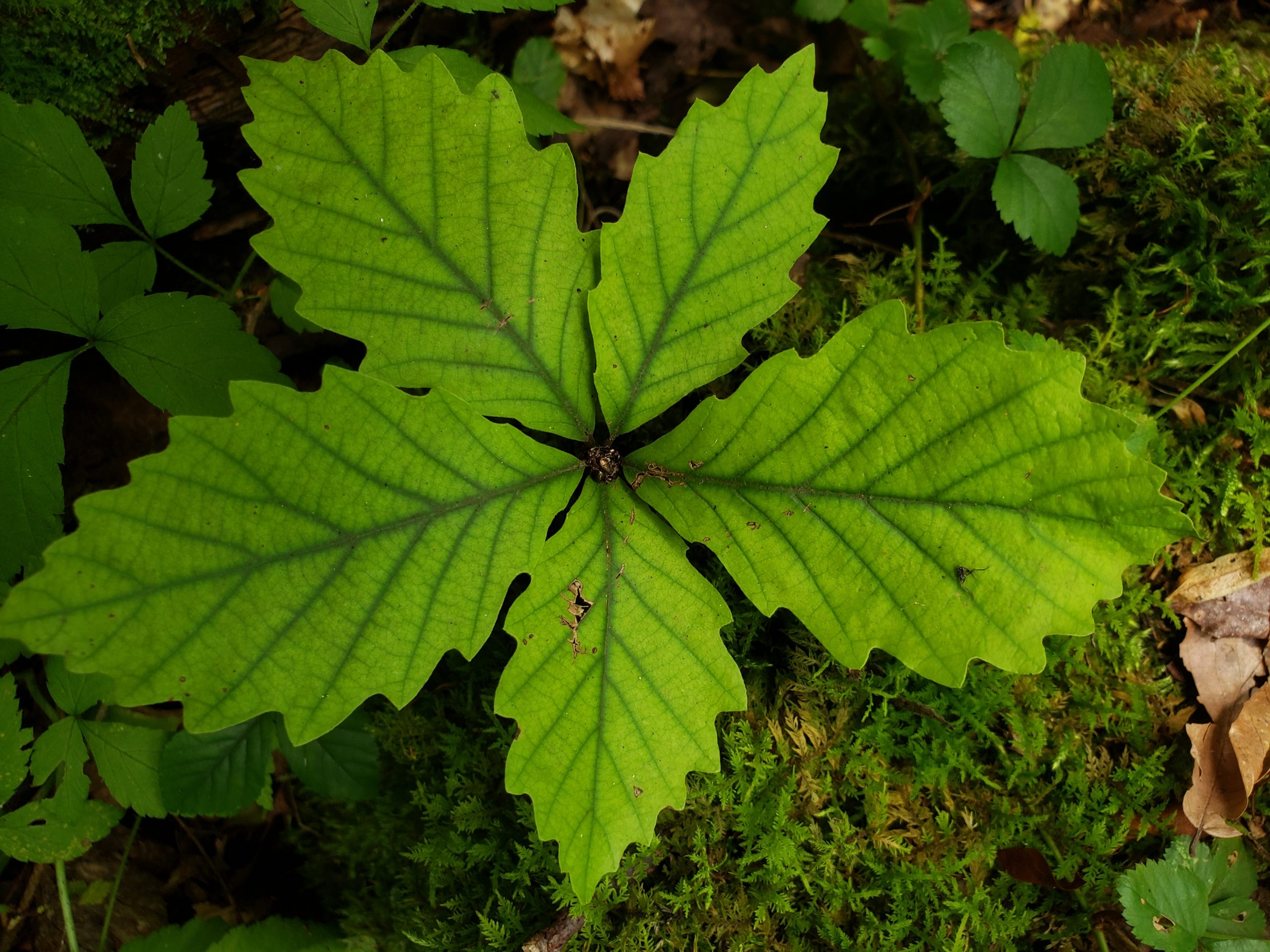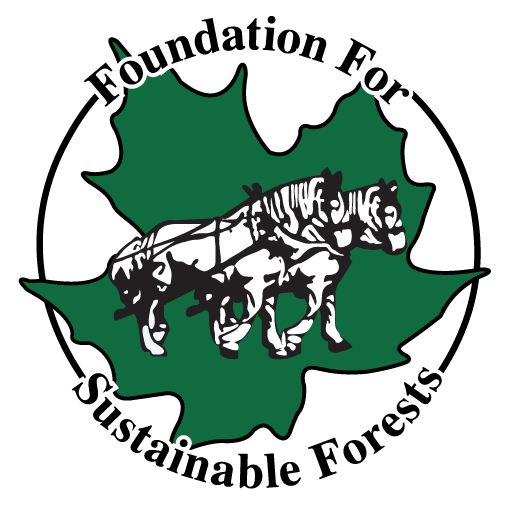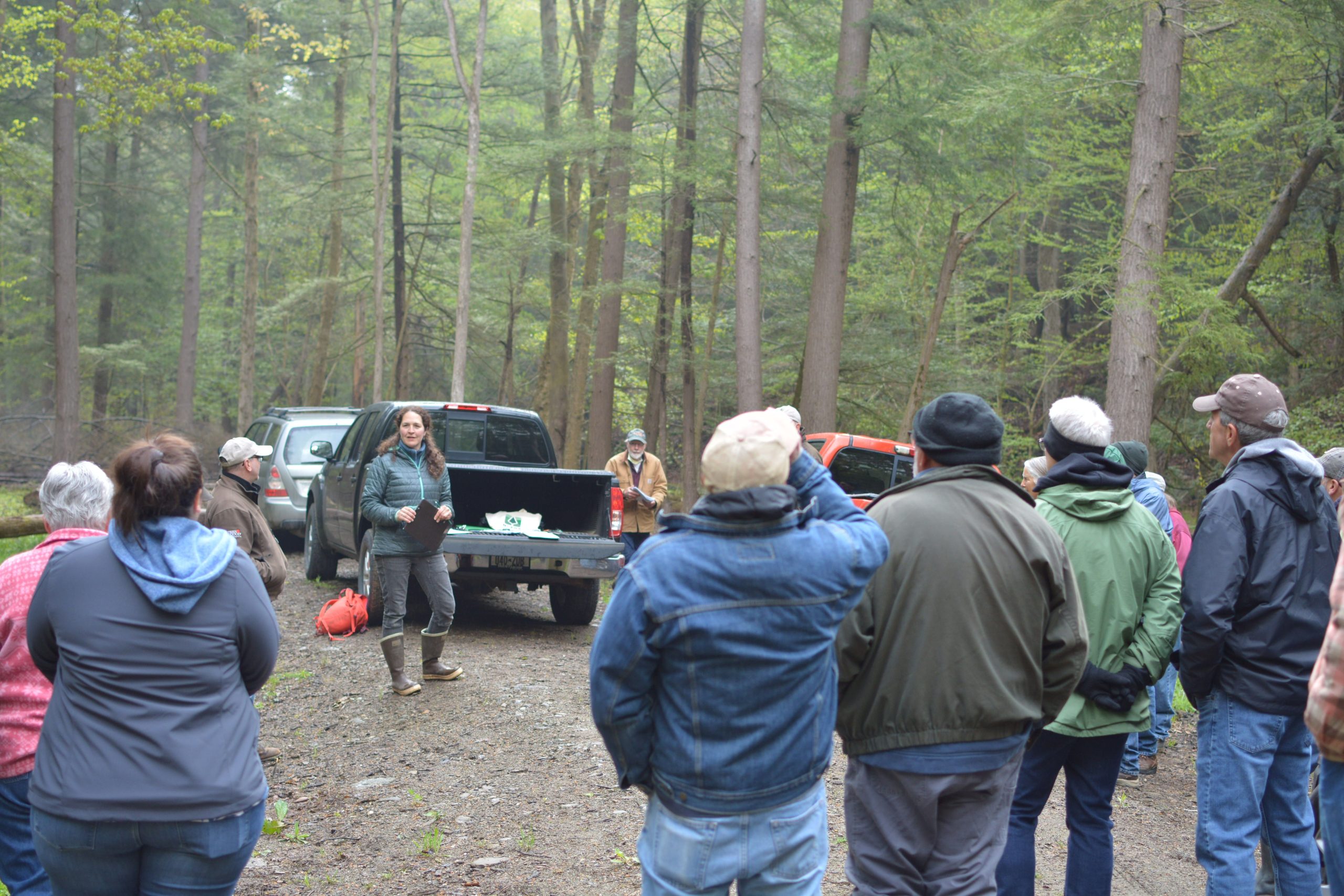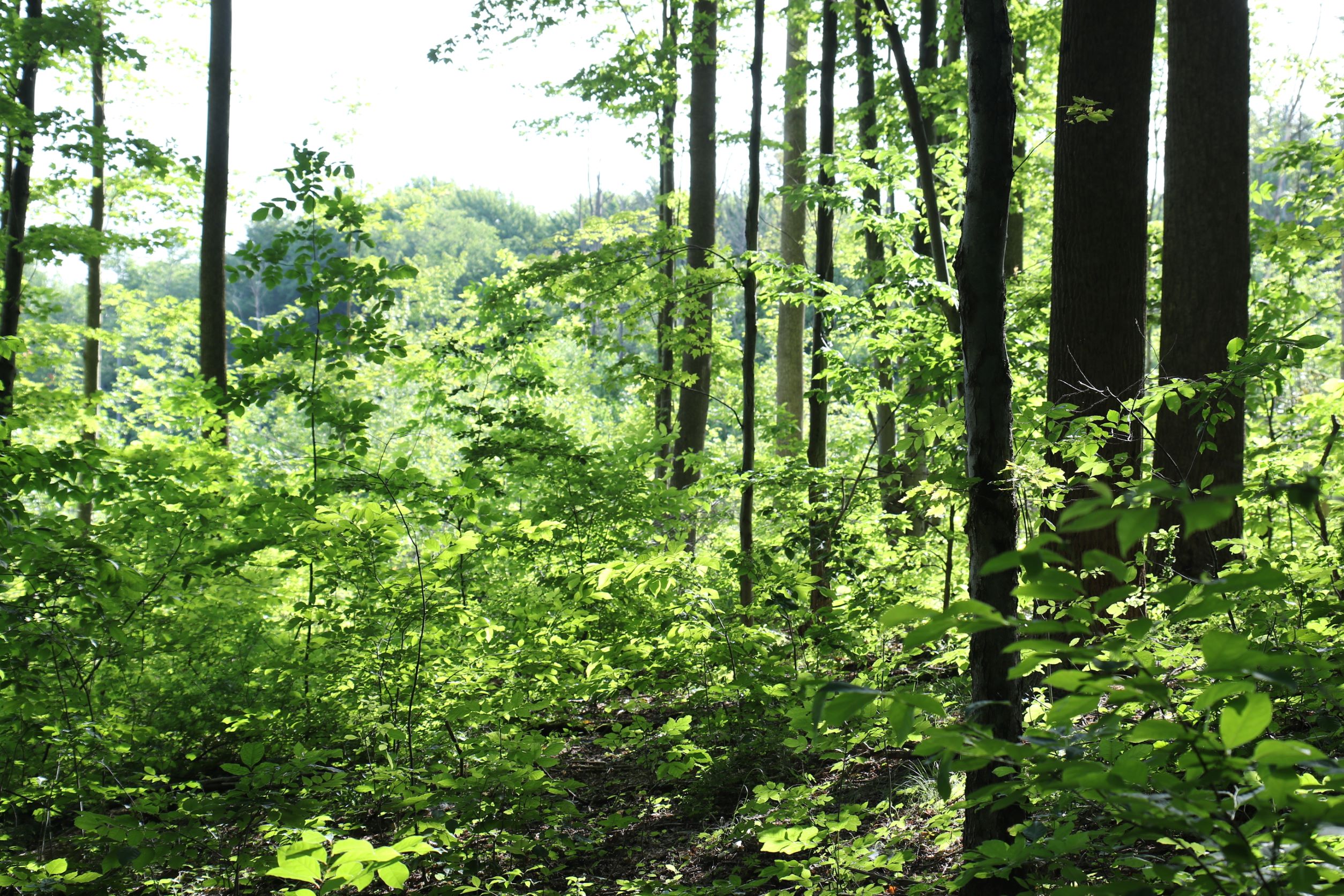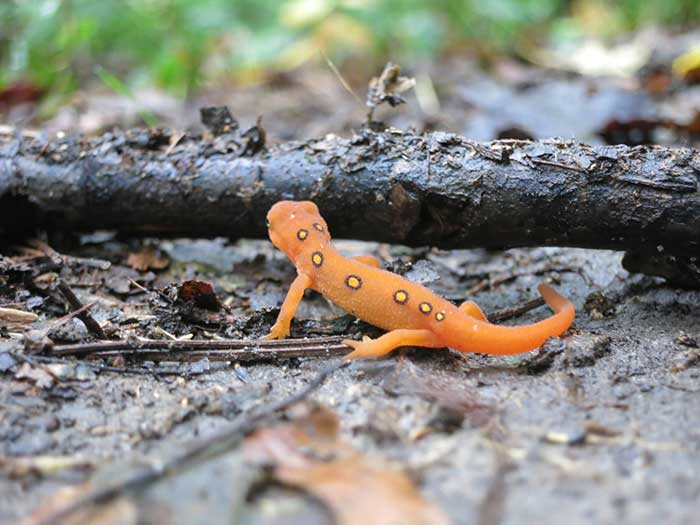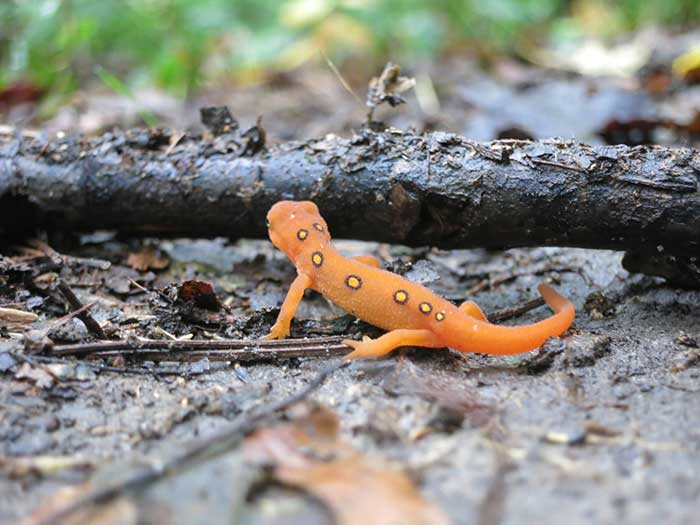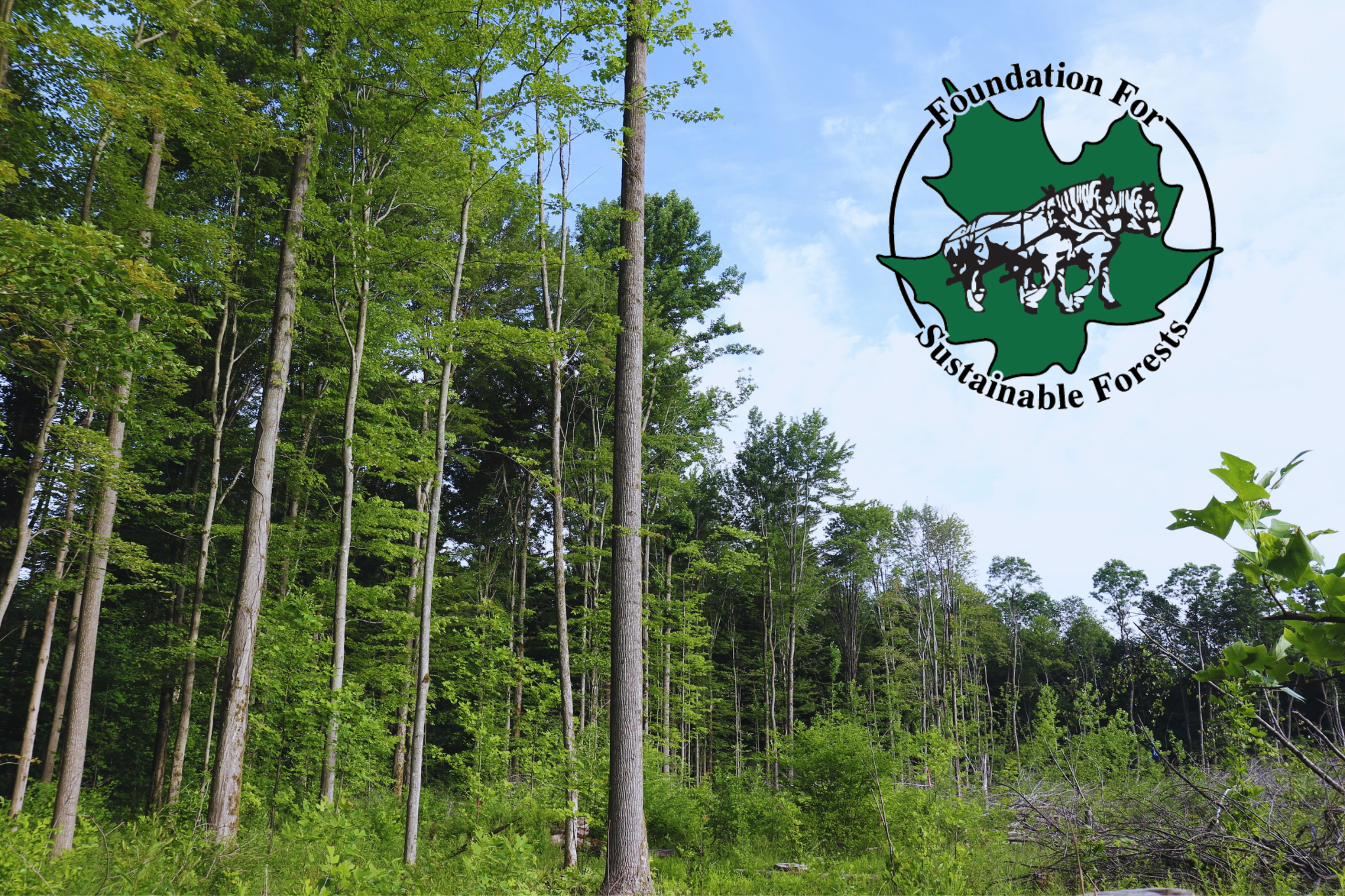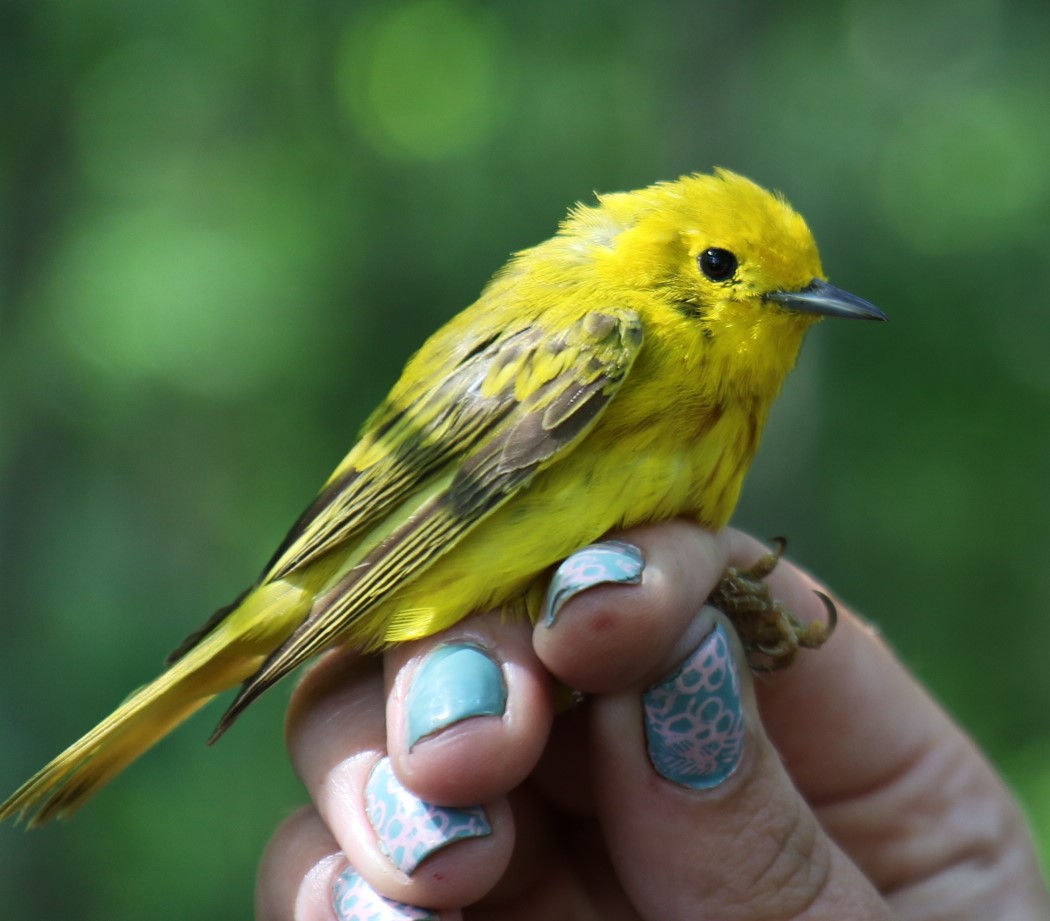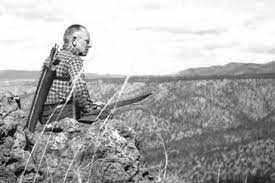 A thing is right when it tends to preserve the integrity, stability, and beauty of the natural community. It is wrong when it tends otherwise.
Humble Origin, Innovative Vision
Meet Troy Firth.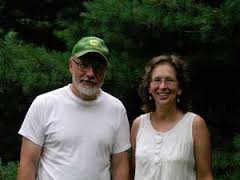 Forests are critical to community health for the clean air and water they support, outdoor spaces for wellness and recreation, and the resources that they provide in the form of timber, food, and other commodities.  At present, they are under a steady threat of development, parcelization, and harmful harvesting practices, thus endangering the health of forest-dependent rural communities.
People are critical to forest health. Without careful stewardship and thoughtful harvesting of forest resources, a forest's overall resilience and ability to support diverse plants and wildlife is threatened, thus endangering the health and resilience of timber-dependent rural economies.
Traditional conservation models do well to protect a piece of natural land from development or subdivision, but often fall short of ensuring that they will be managed with an adaptive and conservation-minded approach.   
Recognizing the need for thriving, diverse, and resilient forest ecosystems across the region, the Foundation for Sustainable Forests offers an innovative conservation opportunity by partnering the protection of natural lands with ecological community forestry in perpetuity.
The Foundation for Sustainable Forests is a private operating 501(c)(3) nonprofit charitable organization. Established in 2004 by maple syrup producer and forester Troy Firth of Spartansburg, Pennsylvania and his wife Lynn, the mission of FSF is to protect forested ecosystems and support rural communities through working forests, to raise awareness of the importance of conserving intact forested ecosystems, and to highlight sustainable forestry practices that benefit of the land. All FSF activities, including land conservation, management, and outreach, align with this mission.
To date, FSF owns and manages just over 2,250 acres of woodland in northwest Pennsylvania and western New York, all of which are conserved as sustainable working woodlands.
Through FSF's business model, operations and conservation activities are supported in part by the thoughtful stewardship of its conserved lands.  See below for more detail. 

True to its mission, every step that the FSF takes in its pursuit organizational self-sustainability is also more acres protected from development, subdivision, and degrading timber harvests.
A Unique Business Model for Conservation
As a private-operating 501(c)(3), the Foundation for Sustainable Forests directs the revenue generated by its conservation-based forest management towards achieving its mission.
The premise of this model is that every acre of land conserved through fee-simple acquisition contributes to a "forest endowment", providing annual returns through sustainable harvests that support the maintenance of the land itself and the pursuit of additional conservation projects.
To succeed in this model long-term requires truly sustainable and far-sighted forest management. That is, the health and resilience of the organization are forever entwined with the health and resilience of the forest itself.
At present, the FSF's current land base of just over 2,250 acres is only a portion of what is needed to sustain the organization, but large enough to begin to see the model in action.
Organizational sustainability requires a considerably larger land base, on the order of 10,000 acres, though the exact number depends on forest condition and other variables.  True to its mission, every step that the FSF takes in its pursuit organizational self-sustainability is  also more acres protected from development, subdivision, and degrading timber harvests.
Impact Starts Here
A combination of factors, including climate change and COVID 19, have intensified the need to conserve forested land to prevent development, subdivision, or harmful management.    The Foundation for Sustainable Forests has identified a number of high priority projects for conservation.  These projects are also poised to shore up the organization's sustainable future. 
Explore the map below to discover high-impact, high-priority conservation projects. With your financial support, we can protect and enhance these lands today and for a sustainable future.   
Forests for a Sustainable Future
Land Management for a Healthy Future
Good forestry must involve a long-term view. Trees often have a lifespan of several hundred years so growing a healthy forest and maintaining a healthy forested ecosystem cannot be accomplished with short-term economic priorities.
The decisions you make now will have impacts far into the future.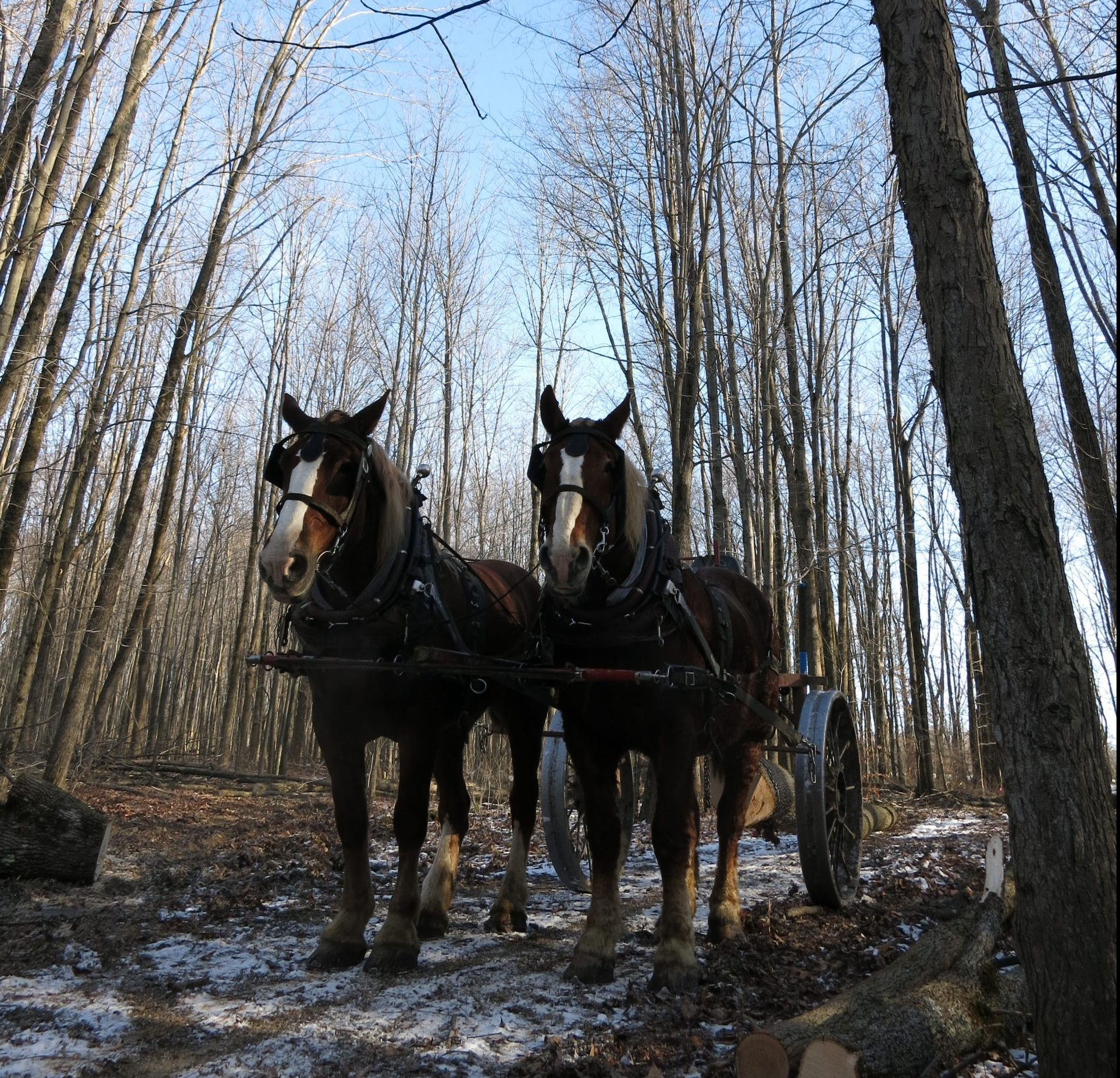 When deciding which trees to cut, focus on the health and potential of the forest as a whole, rather than the value of the tree. Using "worst-first" tree selection means that we harvest only the unhealthy, undesirable or worst trees. This leaves behind a forest stand of healthy, high quality trees that will yield the best long-term economic return and improve the overall health of the ecosystem. By avoiding large scale clearcuts and other intensive, industrial practices, our forests become a mosaic of trees with different heights, species, and functions. In many cases, early management is a matter of restorative forestry. Diverse forests are better able to provide habitat and to respond to future impacts.
We prioritize trees that remain in the forest over the ones being removed. No damage should be done to the remaining trees during a harvest and all impacts on the forest should be as minimal as possible. To achieve this, the Foundation typically uses teams of horses to skid logs rather than large machines. Since horses are lighter and smaller than conventional machinery we are able to navigate the forest without scraping against trees and compacting the soil.