Offered in partnership with the French Creek Valley Conservancy, this second evening of environmental-themed films won't disappoint!
This event is virtual, free and open to the public, but registration is required (new this year).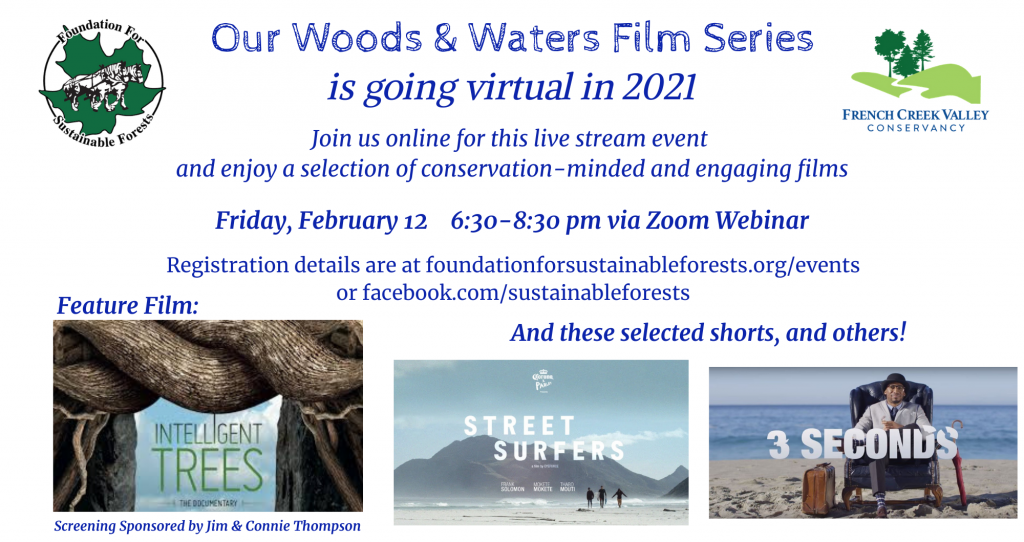 We will also welcome special guest Dana Frankoff, award-winning director of the short film Voice Above Water!
Please contact us at [email protected] with any questions.