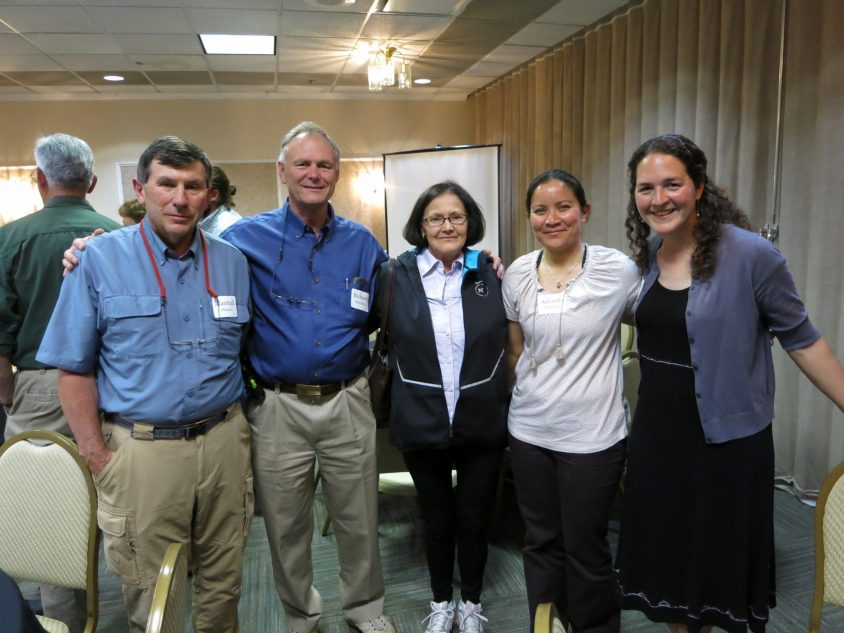 2017 Spring/Summer Newsletter
July 27, 2017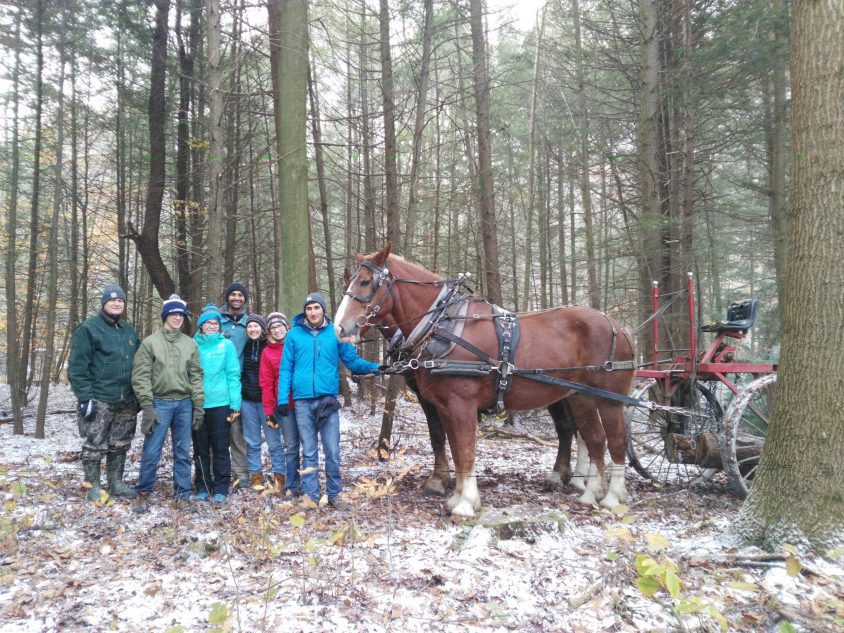 2017-2018 Fall/Winter Newsletter
November 27, 2017
A 17-acre forest east of Conneautville in Spring Township, Crawford County, has been conserved in perpetuity via a donation to the Foundation for Sustainable Forests in partnership with Allegheny College.
The Bail Family Forest, named in honor of the late Richard N. Bail Sr., is located between Blue Falls Road and Thatcher Road and spans a large, forested ravine near what was formerly the Bail Family's farm. The land was bequeathed to his three children — Richard N. Bail Jr. of Newton, Massachusetts, Caroline Bail of Winooski, Vermont, and Frederick T. Bail of Waimanolo, Hawaii.  Of their late father's connection to the land, Caroline Bail writes "Dad told my brothers and me about his early love for the woods in Conneautville, reminiscing about hours hiked through that forest, sometimes hunting squirrels, sometimes just walking."
Bail's heirs chose to donate the land to the Foundation for Sustainable Forests to conserve it in perpetuity as a sustainable working forest.   Of their decision to include Allegheny College in their donation, Caroline Bail states, "Not only will the land be cared for by people who love and respect it, but it will also be connected to our father's alma mater, Allegheny: the place that established him a Phi Beta Kappa student and a world citizen."  Richard N. Bail Sr. was a graduate of Allegheny College's Class of 1935.
This conservation project is the inaugural donation for the Foundation's Shared Gift Program. The Foundation will hold the property and manage the land as a long-term sustainable working forest for timber production, and a portion of the net proceeds will go to support Allegheny College in perpetuity.
"The Foundation for Sustainable Forests' Shared Gift Program represents a wonderful partnership between the Foundation, area nonprofit organizations, and those individuals and families who wish to protect their forests in perpetuity while supporting the causes that are most meaningful to them," said Melissa Mencotti, director of gift planning at Allegheny College. "We are delighted to celebrate the Bail family's gift — Allegheny and the Foundation's first shared gift. We are grateful for the Bail Family's generosity, and in recognition of this gift, we are pleased to posthumously include Richard Bail Sr., Class of 1935, as a member of our William Bentley Legacy Society, which honors those who have made an estate gift to the College."
Under the stewardship of the Foundation for Sustainable Forests, the land will remain on the tax rolls and provide jobs through active forest restoration and management.   In partnership with Allegheny College, the Bail Family Forest will serve as a teaching and demonstration forest.
"Students at Allegheny want hands-on, active learning opportunities, and faculty here at Allegheny are excited to find meaningful ways for students to connect classroom learning with field-based experiences," commented Dr. Eric Pallant, chair of the Department of Environmental Science.  "The Bail Family's gift will provide excellent teaching and research opportunities for students to explore sustainable forestry in a variety of ways, from courses that examine ecological processes, to those that examine policy and human use of natural resources," continued Pallant.
A dedication of the Bail Family Forest took place on Wednesday, August 30, on the forest edge. The dedication was attended by two of Richard N. Bail Sr's children, Richard N. Bail Jr of Newton, Massachusetts, and Caroline Bail of Winooski, Vermont, as well as Bail Sr's son-in-law Darius Jonathan and granddaughter Geneva Jonathan-Bail.   Foundation for Sustainable Forests Executive Director Annie Socci and Board Members Troy Firth, Guy Dunkle, Patrick Maloney, Bob Slagter and Jane Woods attended to express their gratitude to the family, as did Allegheny College's Belinda Nichols, Assistant Director of Gift Planning, Scott Wissinger, Professor of Environmental Science and Biology, and student Chloe Finger ('20).
With offices in Spartansburg, the Foundation for Sustainable Forests is a 501(c)(3) nonprofit land trust and advocacy organization working throughout western Pennsylvania, western New York and northeastern Ohio.  The mission of the FSF is to protect forested lands, promote healthy ecosystems, support rural communities through working forests, and highlight sustainable forestry practices in the region.
This press release can also be seen in an announcement by Allegheny College, and on the PA Enviornmental Digest blog.