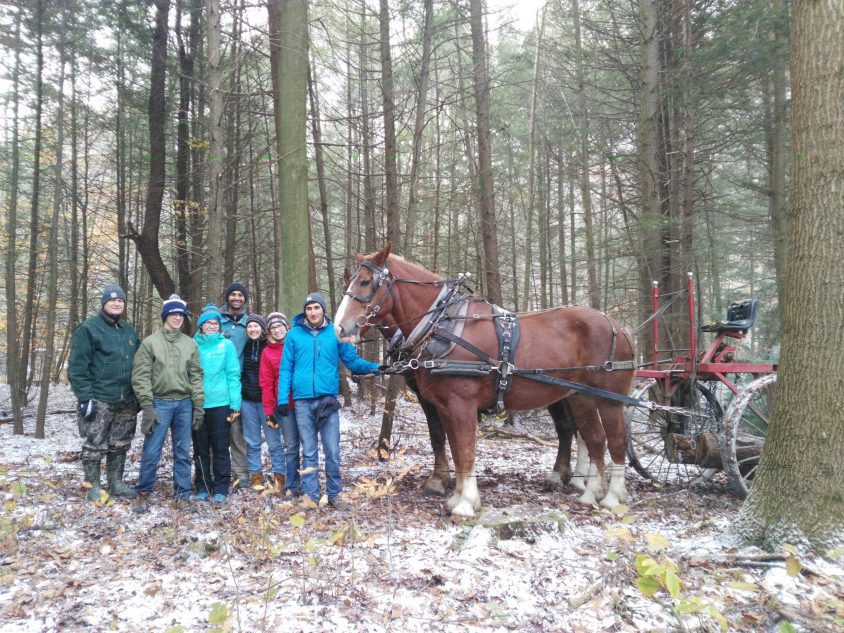 2017-2018 Fall/Winter Newsletter
November 27, 2017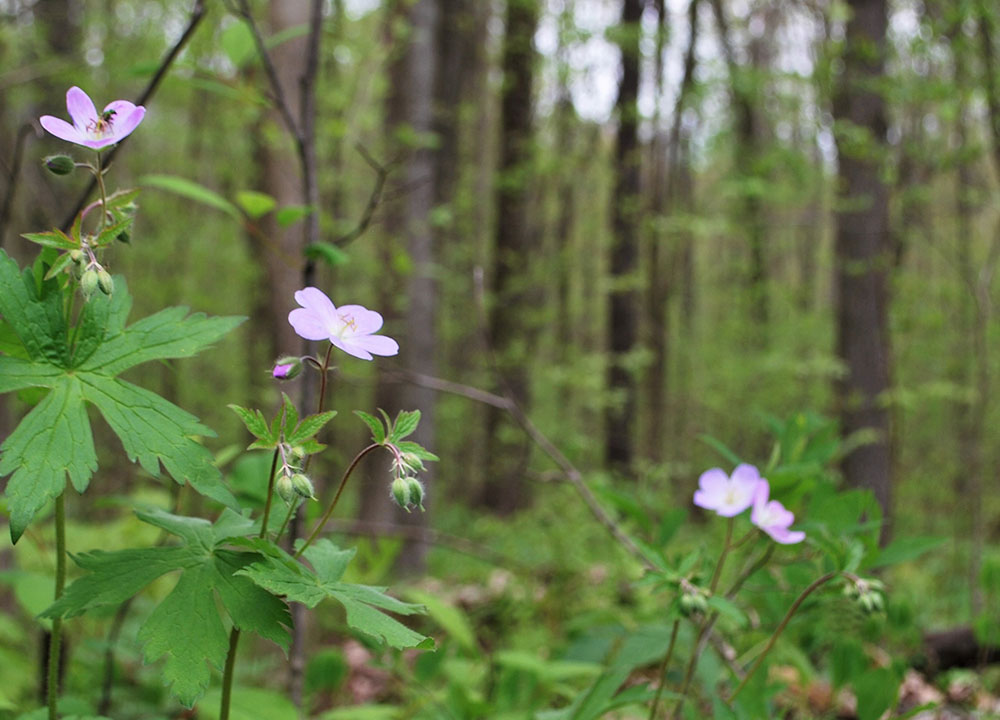 2017 Annual Report
December 26, 2017
The Pennsylvania Department of Conservation & Natural Resources (DCNR) Bureau of Conservation & Recreation has awarded the Foundation for Sustainable Forests $725,000 to protect open space in Warren County as part of the Community Conservation Partnerships Program, also referred to as C2P2.
The grant will support the purchase and protection of 292 acres of forested land in the Caldwell Creek watershed in Southwest Township, Warren County. This parcel is significant as an open space conservation measure as it will make contiguous 1,050 of forested land surrounding Caldwell Creek, a natural reproduction trout stream. The 292-acre Stony Hollow parcel has frontage directly on a public access fly-fishing corridor on Caldwell Creek, and also contains a tributary to the Creek, Stony Hollow Run.
In addition to the purchase of the Stony Hollow parcel for conservation, forester and landowner Troy Firth has agreed to donate an additional 250 forested acres in Southwest and Eldred Townships, Warren County, to the Foundation for Sustainable Forests. These properties also fall within the Caldwell Creek watershed, a priority conservation area for the Foundation.
All lands protected by the Foundation for Sustainable Forests are managed for ecosystem health and habitat diversity as sustainable working forests, thus also supporting the rural economy here in northwestern Pennsylvania.
This PA DCNR Community Conservation Partnerships Program award is a milestone achievement for the Foundation for Sustainable Forests, and significantly furthers its mission to protect forested land in the region. All properties involved in this project are open to the public for hiking, birdwatching, fly-fishing (where applicable) and other non-destructive uses. The Foundation is committed to facilitating opportunities for the public to enjoy these important spaces.
You can read more about the statewide Grant awards here.
For more information about this project, contact Annie Socci at (814) 694-5830 or [email protected].