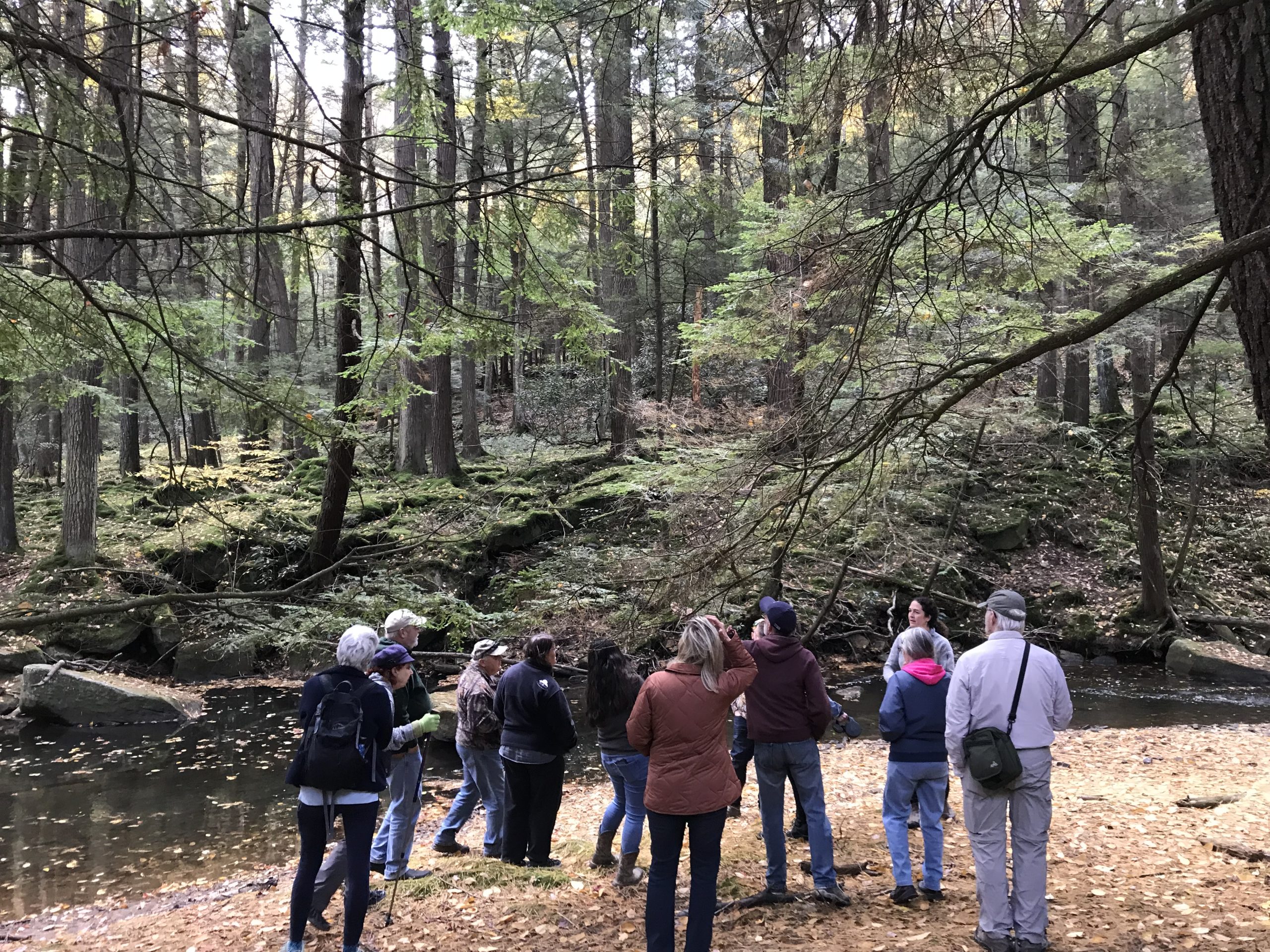 FSF Presents at Cook Forest with the Cook Forest Conservancy
October 17, 2022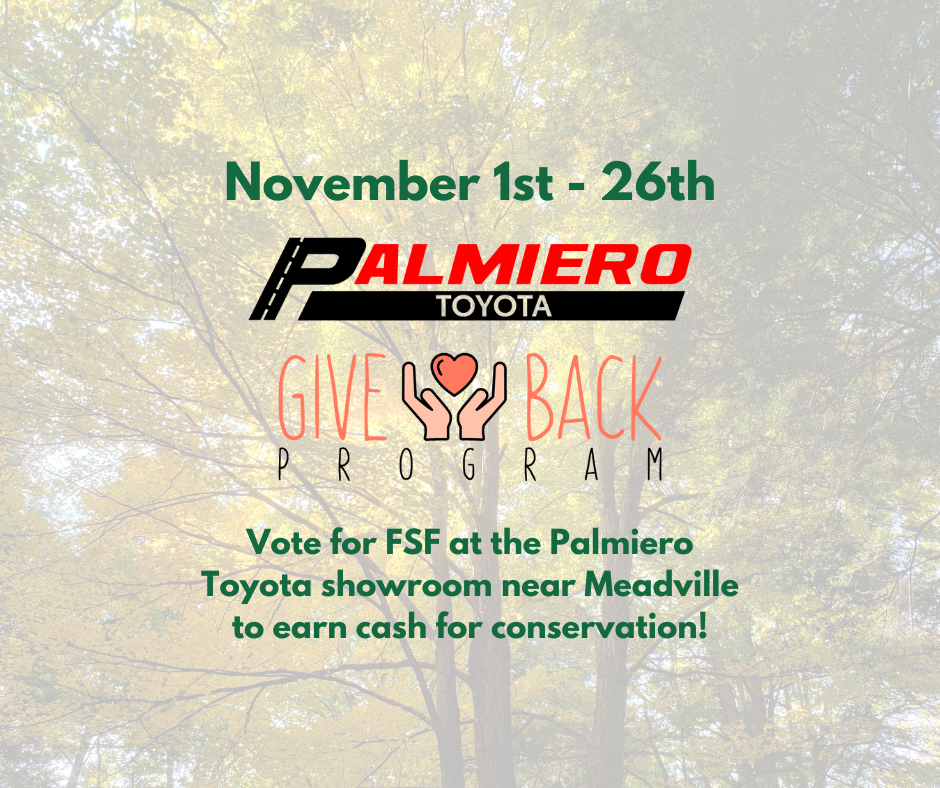 Vote for FSF in the Palmiero Toyota Give Back Program to support forest conservation!
October 31, 2022
Why bother with draft horses when 80 kids are eager to skid a log themselves? 
We had a great time with The Learning Center K-8 School students talking about healthy forest communities and how to responsibly use natural resources.  
Guy Dunkle demonstrated "worst first" selection, felled an unhealthy tree, then the kids put their muscles to work skidding the log out of the woods to a portable sawmill.  FSF member and professional timber framer, David Yasenchack, then milled the log into boards and beams for the outdoor classroom, a project made possible by the Green Mountain Energy Sun Club.
 We can't wait to help raise the new learning space this spring!