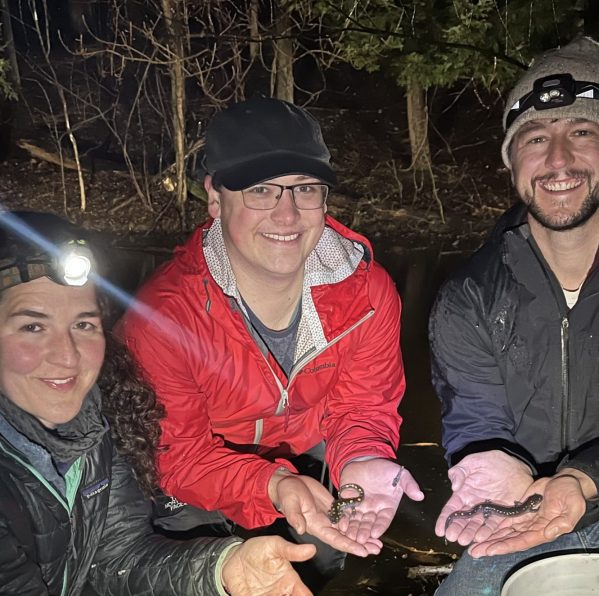 Gould named Conservation & Outreach Coordinator
July 7, 2022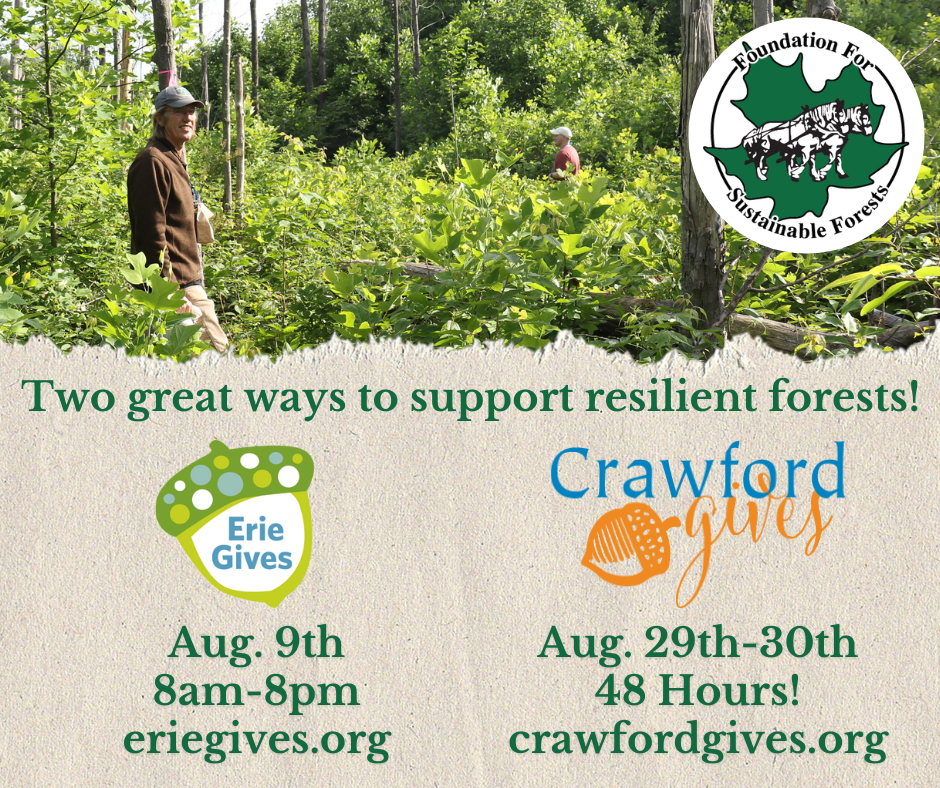 Mail your donation through Erie or Crawford Gives today!
July 20, 2022
Dr. Steven Latta, National Aviary researcher, along with his crew, is well underway observing forest bird diversity in FSF's multi-layered canopies. The product of intentional formation of small gaps to cultivate forest age and structural diversity, Latta and his team are in year two of a three-year study to understand how this management approach impacts songbirds.
Last year's research proved promising for its diversity and evidence that mating pairs and fledglings were using the habitat created by FSF's "worst-first" tree selection and small group selections to form gaps. This year's observations are already yielding encouraging news through species diversity and several "recaptures" of individual birds that they observed last year, carefully tagged with a numbered band, and who successfully migrated south and returned to FSF's forests for the breeding season.
If you are interested in learning more about this research, you can hear it first hand from Dr. Latta at the annual Friend of the Foundation Dinner on Friday, September 16th. Visit foundationforsustainableforests.org/events for more information.