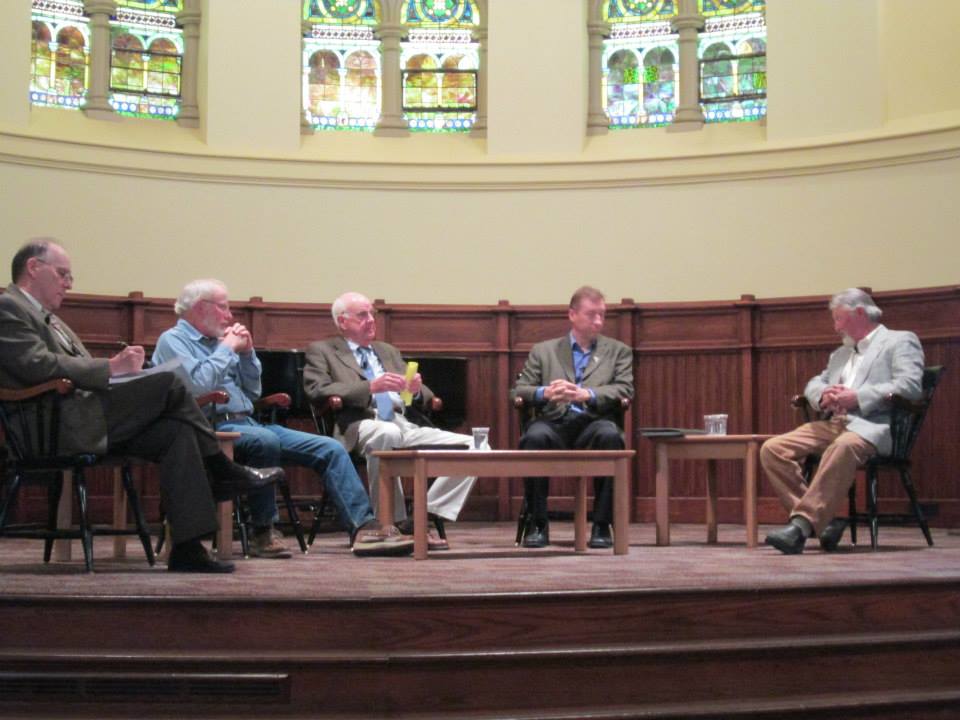 Loving the Land Conference Release
April 10, 2012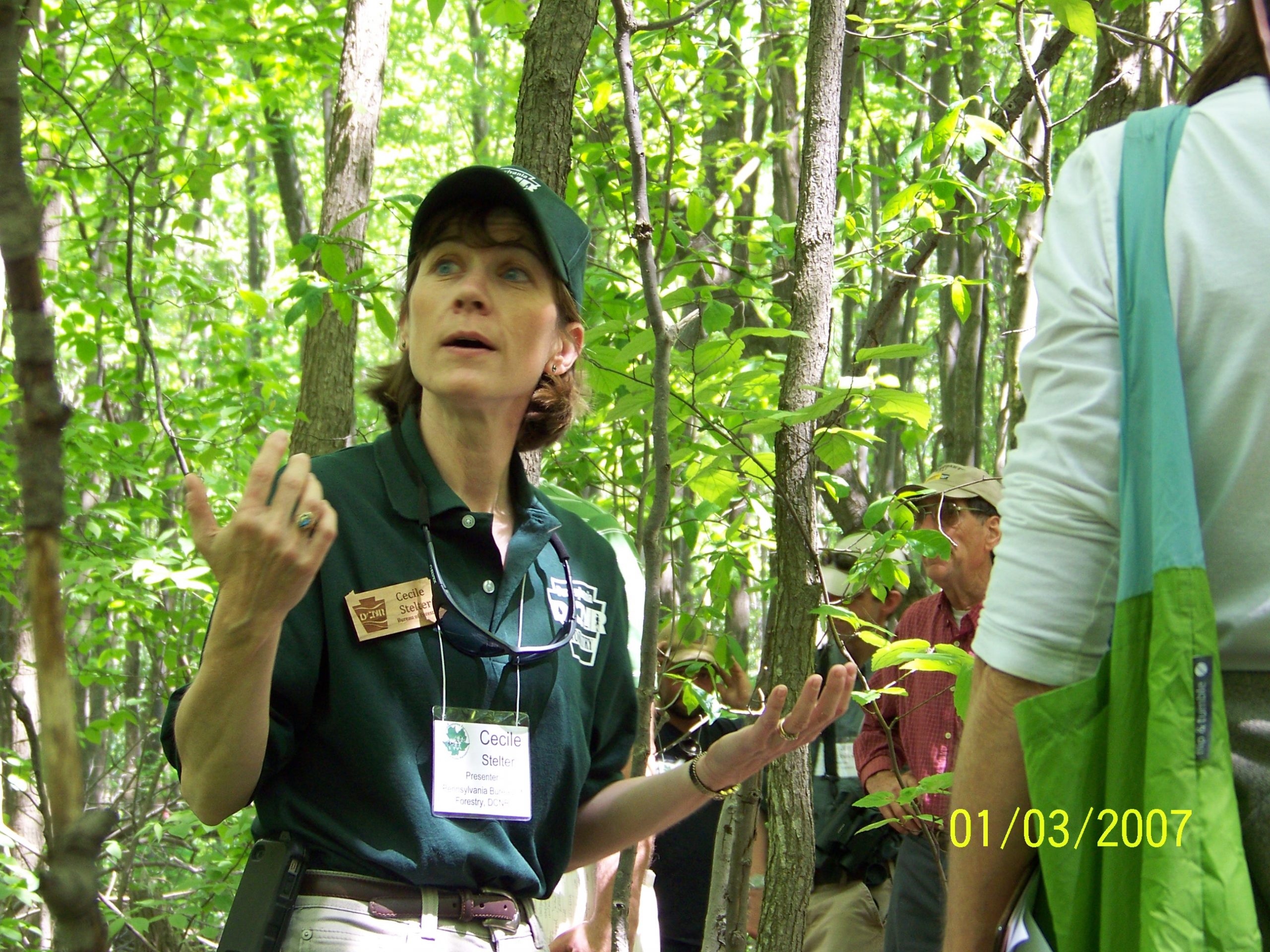 2012 Inaugural Newsletter
August 26, 2012
The Loving the Land through Working Forests conference was a huge success.
It was standing room only in Allegheny College's Vukovich Center Theatre on Friday, May 18 for the "Conversation with Wendell Berry."
For nearly two hours Wendell engaged the panelists in discussions of sustainability, land and community ethics, localized economies  and the place and role of man in the natural world. Serving as panelists were: Terry Bensel, chair of the Allegheny College Environmental Studies Department; Troy Firth, president and founder of the Foundation for Sustainable Forests; Sarah Galloway, sustainability coordinator for the City of Erie, and Jim Finley, , Troy Firth, Sarah Galloway and Jim Finley the Ibberson Chair in Forest Resource Management and Associate Director School of Forest Resources, Penn State University.
Saturday's in-the-field sessions drew praise from participants, who found the sessions informative, thought-provoking and educational.  One participant termed the conference "a real gift."  Another said "The lecture/hikes were highly informative. I learned quite a bit."